Online Lost Property Office
Always and everywhere
An easy-to-use, barrier-free web interface is available for searching for lost and found items – 24/7/365 and via any end device. A loss record is automatically compared with all existing find records.
Quick
Reporting a loss takes only a few minutes: Using numerous criteria (e.g. colour, brand), the lost item can be described precisely. The user receives a hit list weighted according to the match.
Supra-regional searches
The search takes lost items from all participating regions and organizations (e.g. public transport companies) into account and significantly increases the hit rate. The search in numerous lost and found offices has finally ended with Nova Find.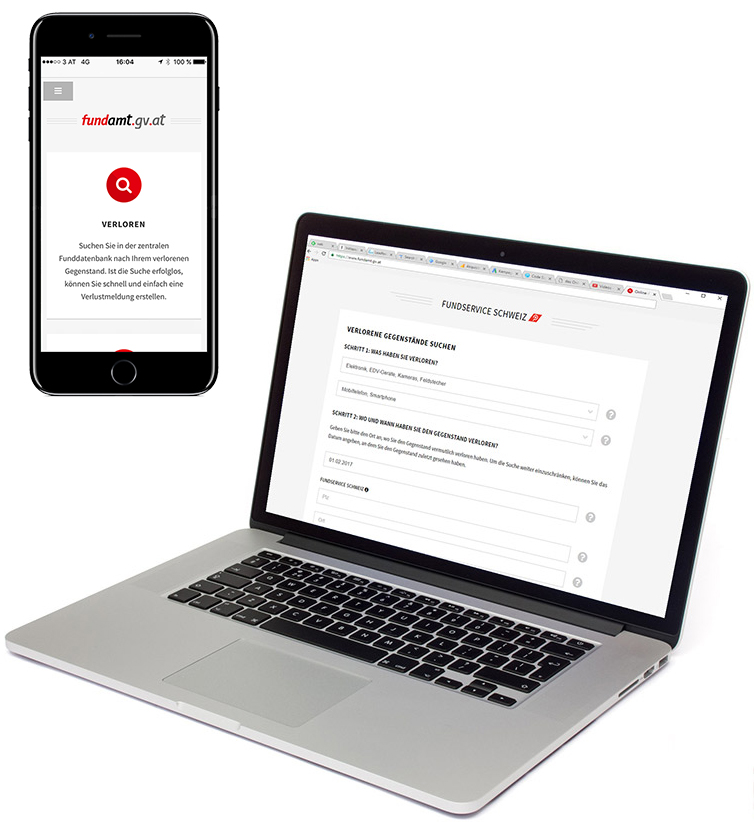 easyfind – you'll find it ideal!
Items from key fobs to bicycles can be labelled with easyfind accessories. The person who finds your property reports the find on www.easyfind.com and you are anonymously informed by email and SMS. easyfind is an integral part of the Austrian and Swiss online lost property databases: you are also informed automatically in the event of a find by a participating lost & found office (municipalities, towns, cantons and participating organizations).

There are various kinds of accessories with easyfind codes: you can find tags, stickers, patches and many other accessories in our online shop.