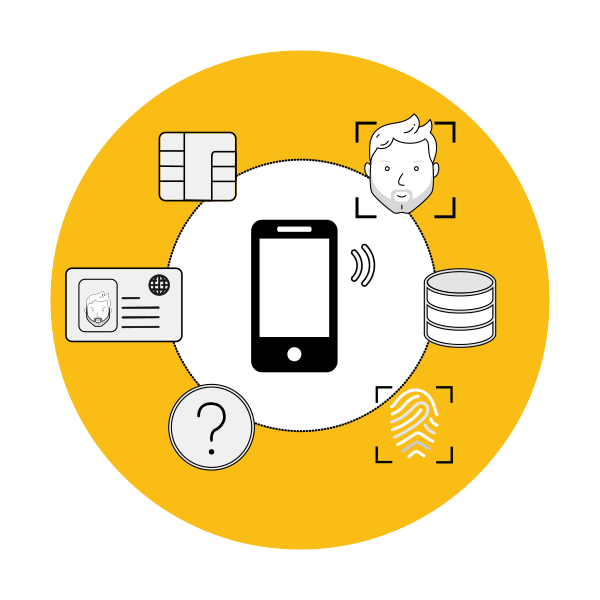 The Modentity security project researches smartphone-based document and identity verification for the mobile identity checks of the future.
The aim of the Modentity project was to develop a smartphone application to support federal police officers making identity checks. The camera supports face recognition and fingerprint scanning and is used in conjunction with the NFC Reader to verify documents.
The Modentity project enables a technological advantage through the use of mobile end devices for document and identity verification. Increased use of the application leads to quality improvements in the security authority's battle against illegal immigration, crime and terrorism.
Learn more about the project: Modentity Success Story