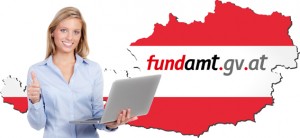 Owners of lost items will appreciate it. So far, lost property offices have recorded found property in two independent systems. Through the merger of fundamt.gv.at and fundinfo.at one uniform, central lost property system for the whole of Austria is created.
Find lost items Austria-wide
The new lost property system comprises around 900 towns and communities with a total of 5.4 million inhabitants. This is an important step towards national coverage in order to be able to offer citizens an Austrian-wide central contact point for lost items.
"If all communities register their found property in the central lost property database, you have the chance to find your lost property, even if you don't know exactly where the object has been lost or found", emphasizes Peter Grassnigg of RUBICON IT GmbH, operator of fundamt.gv.at, the importance of a nationwide solution.
Benefits for lost property offices
The administration software is perfectly tailored to the organizational processes and legal requirements of lost property offices. It offers numerous advantages, such as an automatic matching of enquiries and listed found objects, nationwide search, easy stock management etc. and as a result higher return rates as well as shorter storage periods. For further information please visit the
Your City is still missing?
Through your participation in the nation wide lost property service u can make an important contribution for the citizen service. Find more information and your local distributor on this website www.fundamt.gv.at/gemeinden.