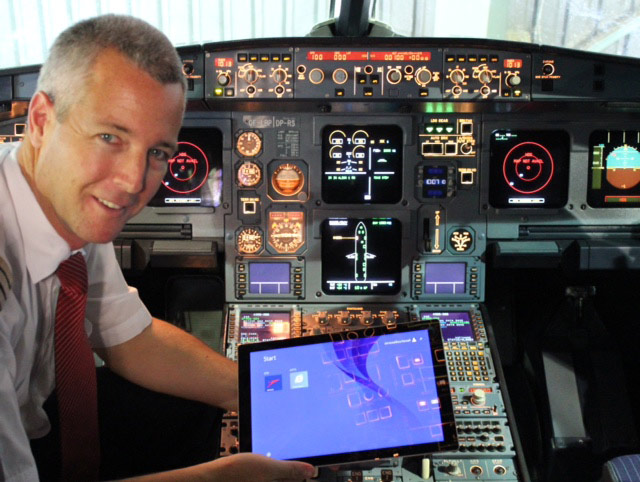 Microsoft Surface Tablets replaced the traditional pilot's bag at Austrian Airlines a number of years ago. They provide pilots with the operating information they need and keep them up to date thanks to continuous updates.
"The immediate availability of the latest flight information massively extends a pilot's radius of action in the air", says Haller in summing up the benefits. The Electronic Flight Bag is in comprehensive use at Austrian Airlines with around 1,100 Surface Pro 3 tablets based on Windows 8.1.
Ongoing further development
RUBICON IT GmbH took over the further development of the Electronic Flight Bag in 2016. A number of RUBICON employees have been working together with Austrian Airlines on the software, including its predecessor versions on the first laptops, for more than ten years. Read the entire Electronic Flight Bag Success Story.