---
What does ESG stand for?
ESG is the acronym for three central topics: Environment, Social and Governance. It refers to the presentation and evaluation of a company in terms of sustainability. It does not, however, reflect a legally prescribed framework (where this is available), but rather, goes beyond it. What counts is the voluntary contribution made. The environmental, social and governance factors are becoming increasingly important for companies and organisations. They are crucial for a company's competitive edge, resilience and growth opportunities.
ESG criteria as a decision-making aid
More and more investors are including ESG criteria in their analysis of securities. The social, ecological and ethical consequences of investments in companies are taken into account and evaluated. Investment decisions are made on this basis (complementary to risk-reward management).

Example: A company has a good balance sheet valuation. Due to dubious business practices etc. however, the valuation based on the above criteria turns out to be negative. Potential investments and the share price are negatively affected by this.



ESG ratings: objective company assessment
Conventional rating agencies only look at the financial status of a company. There are separate ESG and sustainability rating agencies for the assessment of social and ecological actions. Some of them list the financial status as well as sustainability. The assessments are as objective as possible. Companies that receive a good rating overall are of greatest interest to investors. ESG is decisive here.
---
Basis of ESG criteria: Sustainable Development Goals
The Sustainable Development Goals (SDGs) are the United Nations' 17 goals for sustainable development (source:
German Chancellery
). The focus is on combating global problems such as poverty, inequality and climate change. But also the preservation of peace, justice and health. More and more organizations and companies are helping to do their part to achieve these goals.
However, aligning your strategy with the SDGs is also profitable for your company or organization. This reduces your risks, lowers costs, increases trust in your organization, and potentially leads to more growth.
Organizations that link the SDGs to your strategy speak the same language worldwide. This makes it easier for these organizations to measure themselves and form partnerships.
---
Relevance for your own company?
ESG and CSR (Corporate Social Responsibility) are becoming increasingly important for companies. At the same time, the markets are increasingly expecting ESG criteria - as already mentioned above - to be used for valuation purposes. As a result, ESG criteria have a direct influence on the future viability of a company.

ESG criteria are also relevant on the employee side. Especially in a competitive labor market, a good ESG ranking adds significant value to employer branding and communication.

The last point to mention is the legal situation, which generally takes ESG criteria more and more into account and makes them mandatory. As a result, companies are well advised to prepare themselves accordingly in order to be able to implement processes and templates on time.
---
RUBICON Acta Nova as the perfect ESG platform
ESG depends on traceability and the establishment of a governance structure. Processes and workflows must be defined and monitored accordingly. Ideally, all steps are documented transparently and clearly. The final step is structured and secure storage in the form of an archive. Ideally, these points apply not only to the company itself, but also to partners and certification bodies.
As an ESG platform,
Acta Nova
is easy to use and there's no need to have any programming knowledge. It can be flexibly adapted to a wide range of scenarios. Using human workflow, you can tailor ESG processes perfectly to the scenario in your company. Approvals can be digitally actioned with a mouse click, if required.
All steps are documented automatically and are audit-proof. The platform combines policies, reporting and actions so that, depending on your company, all documents and information can be accessed centrally and instantly.
Modules to extend functionality
Acta Nova can be enhanced with various modules to add a wide range of functions. The portal function enables your partners to use many self-service functions. For example, they can access or upload special information, such as certificates or confirmations. They retain full control over all access rights. This service also works on smartphones, which means that photos and GPS data from smartphones can be used for documentation purposes.
Dashboards and automated reports also save time when retrieving business-critical compliance and policy information. With one click, all documents and confirmations are centrally available.
---
RUBICON Acta Nova as a central interface
You already use digital processes and work with different systems? No problem. Acta Nova is the ideal complement. Countless systems (e.g. MS Dynamics, SAP, etc.) can be addressed and ideally linked via interfaces. We will work out the right solution for you.
If you have any questions, please do not hesitate to contact us
Take the opportunity and contact us without obligation. You can reach us by phone +43 1 533 25 55-0, e-mail: sales@rubicon.eu or via the form below. We look forward to your inquiry!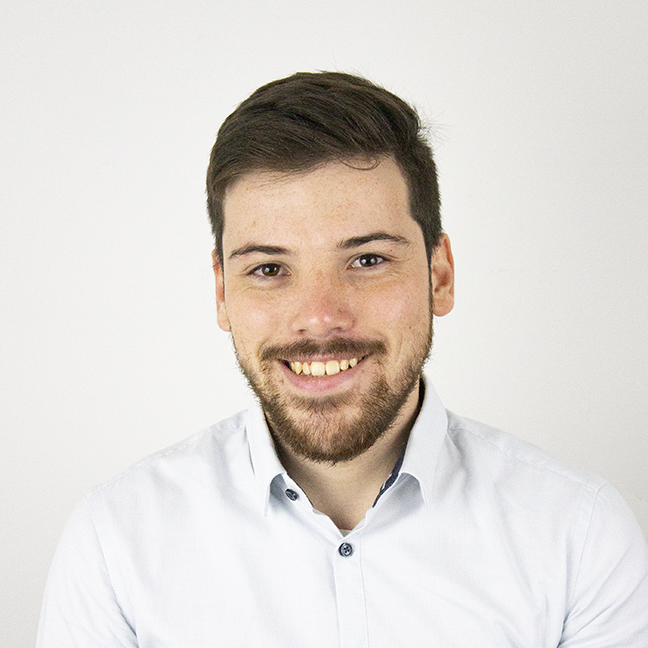 Dennis Drohmann
Sales Manager

M +43 676 59 54 490
dennis.drohmann@rubicon.eu
Request now without obligation