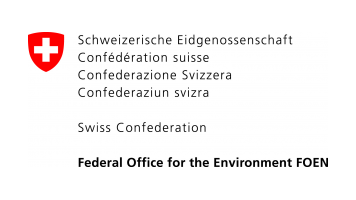 The introduction of a nationwide uniform electronic business management system, or GEVER for short, is in full swing in Switzerland. The first federal offices are working with the new solution. The basis for GEVER is the standard software Acta Nova by RUBICON.
GEVER went successfully live in one of the largest public offices, the Swiss Federal Office for the Environment (FOEN). The introduction was very efficient and without any issues and was an important touchstone for the successful implementation of GEVER. At FOEN, about 700 highly efficient users work daily with GEVER, which is the central system for its business management. In the course of replacing the previous application, more than 36 million data sets were migrated and the dossiers, including the legacy data, were made seamlessly available in the new system.
The FOEN is organisationally assigned to the DETEC (Department of the Environment, Transport, Energy and Communications). The same applies to the Federal Office for Spatial Development (ARE), which was the first Federal Office to switch to the new GEVER solution in April 2018. The successful implementation of GEVER in the Federal Offices has an important signal effect for the other Swiss public offices that will follow in the coming months. From 2020, more than 30,000 employees from all seven Departments and the Swiss Federal Chancellery (FCh) will work with the GEVER federal standard.