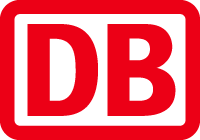 Nova Find, the lost-property office software as a digital transformer for better service quality
"More than 250,000 found objects are collected by Deutsche Bahn every year. Smartphones, backpacks, suitcases and wallets are among the most often lost items on trains and at train stations. But keys, glasses, tablets and identity cards are also very often lost," says the product manager in the lost-property management office of Deutsche Bahn AG.
"With these personal items, every minute counts to be able to continue the journey in a relaxed manner." In today's the online age, passengers expect all services to be performed as quickly as possible. As a result, expectations for a high-performance lost-property service have also risen enormously. If lost items can be returned quickly, the passenger is happy, and the service concept of Deutsche Bahn is perfectly implemented.
Lately Deutsche Bahn has been relying on Nova Find, die lost and found software by RUBICON. The expectations of a high return rate have already been met after two months. Learn more about the successful implemntation of the lost property service.
Highlights
More than 250,000 finds annually
> 50% return rate
Online loss reporting with item categories and characteristics
Automatic matching of find and loss reports
Multilingualism in recording and matching
Automated communication
Efficient management of found objects