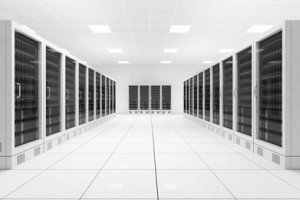 RUBICON not only develops innovative software solutions, but also ensures the smooth operation of business-critical applications. In addition to the existing data center there is now a second high-tech data center available in Vienna. It further improves reliability and the load balacing options.
The redundancy of production environments and cross-location backups at the second data center assure that applications continue to run smoothly, even if one data center breakes down due to unexpected troubles like massive interruptions or ecological disasters.
Both data centers are equipped with the highest security standards, like for example 24/7 access control, a physical security concept, emergency power supply and fireproofing measures. In this way the applications of our customers are optimally protected and can be operated with high availability.
Application operations at RUBICON
Our ISO-27001-certified IT Services department, is specialized in the smooth operation of business-critical applications, where complex requirements arise from their individuality.These might be RUBICON products like Acta Nova or Document Partner as well as thrid party applications. Currently, applications with 100 to 10,000 users are operated for large and medium-sized enterprises and for the public administration.