Modern online services enable public authorities to make their services accessible to a broad public beyond the traditional way and to further improve citizen services. Public administration benefits from more efficient processes and falling costs by the use of service-oriented IT solutions.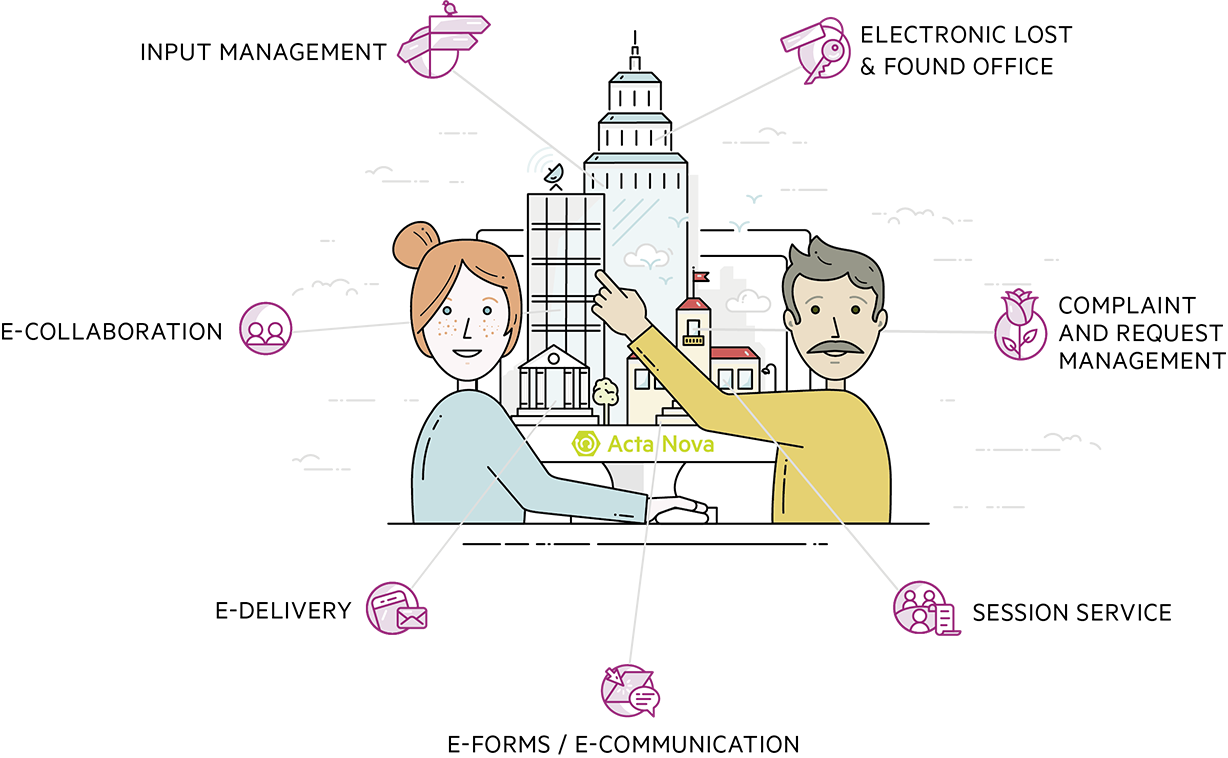 The "serve your citizen" initiative offers the ideal basis for the implementation of online citizen services. for example:
Electronic lost & found office
Complaint and request management
Electronic forms / communication
Input management
Electronic delivery
Electronic collaboration
Session Service
All of these citizen services are available to you with Acta Nova, the comprehensive overall solution for the efficient management of business cases and processes. With included document and workflow management, Acta Nova simplifies the structured handling of business cases and reproduces all stages in a comprehensible manner.
More information about citizen-oriented online services:
www.rubicon.eu/en/serve-your-citizen/
An initiative of RUBICON IT GmbH, the manufacturer of Acta Nova, in cooperation with: