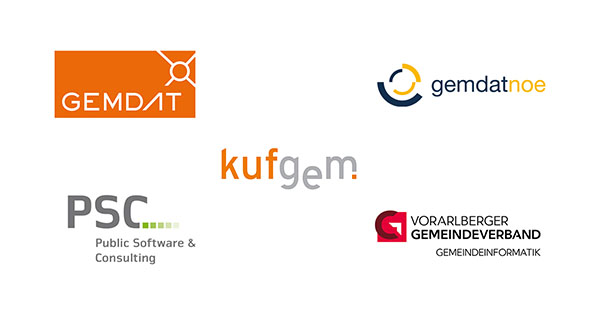 k5 Kommunalmanagement offers the new Austrian standard for municipal administration. The applications in k5 cover almost all areas of municipal administration. In addition, there are further offers from the area of e-government, in order to really be able to solve all tasks that arise reliably and quickly. The individual applications are designed to be integrative and mesh perfectly with each other.
k5 Kommunalmanagement consists of the development partners gemdat Niederösterreich, GEMDAT OÖ, Kufgem, PSC and the Vorarlberger Gemeindeverband.
RUBICON & k5
k5 Kommunalmanagement has been a reliable partner for the RUBICON lost property solution for many years. With five partners in nine federal states, k5 Kommunalmanagement can look back on decades of experience. 1,700 municipalities are already using the solution of k5 Kommunalmanagement with the aim of a uniform, Austrian standard. About 600 municipalities use fundamt.gv.at.