Software Development in Vienna (Austria)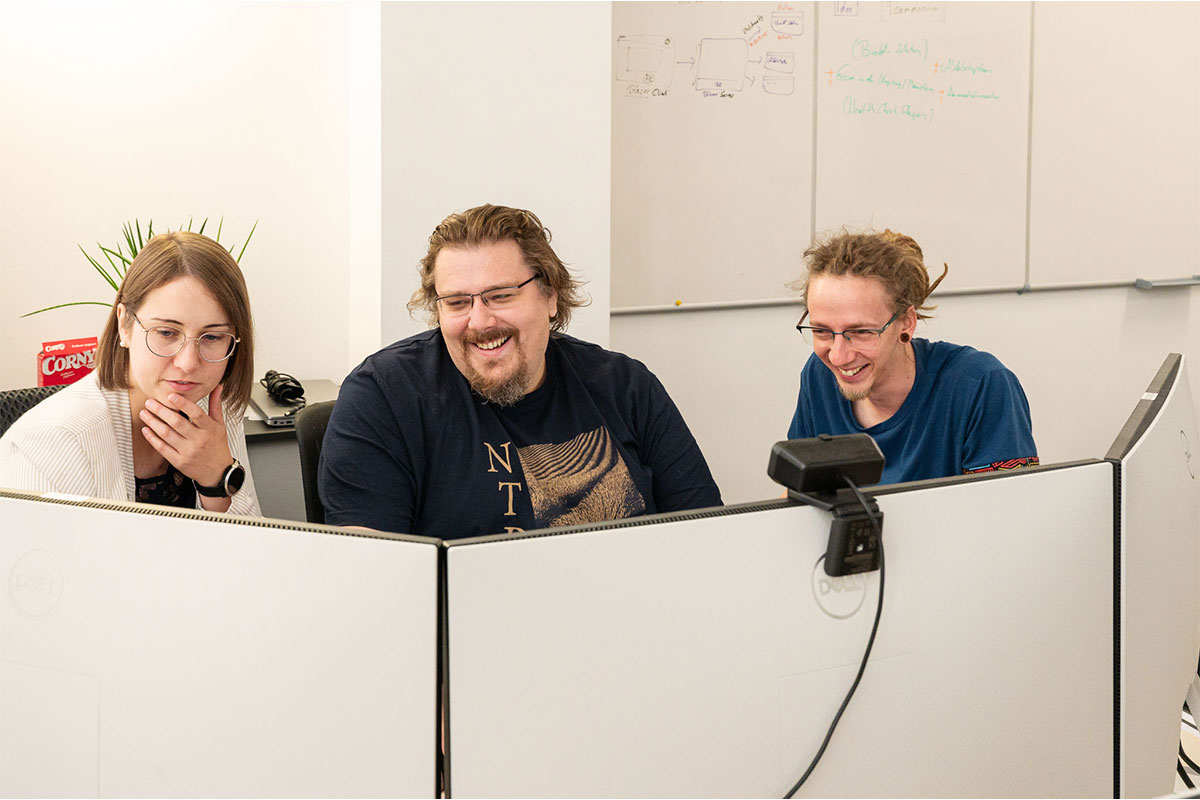 Introducing the Vienna Custom Solutions Team
The Custom Solutions Team is part of the RUBICON family of more than 250 people. About 25 experts in the field of software development work on individual solutions together with you. Team sizes from five to seven employees enable close relationships with the clients.
Many Years of Experience with Individual Skills
The individual team members have various backgrounds ranging from consulting to working in start-ups. Due to the variety of skills such as project management, testing, development, DevOps and architecture, each team has a wide range of experience. This ensures that your needs are optimally covered.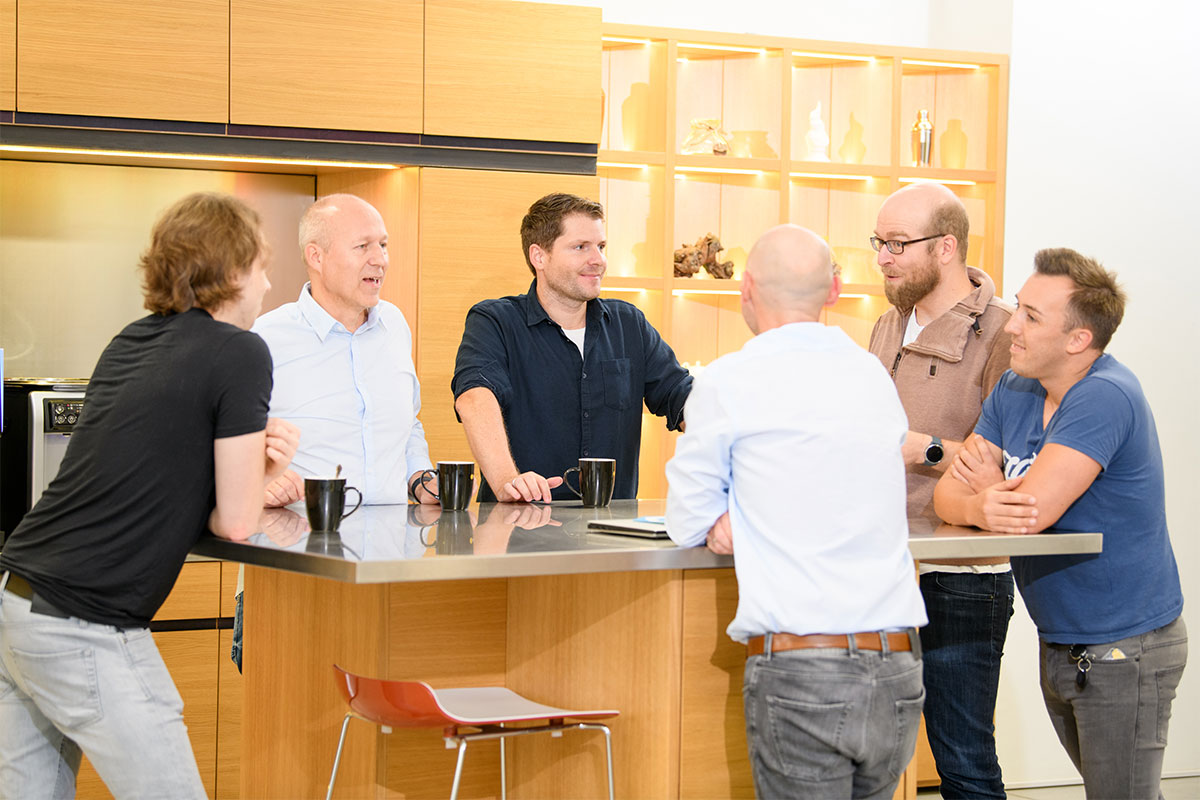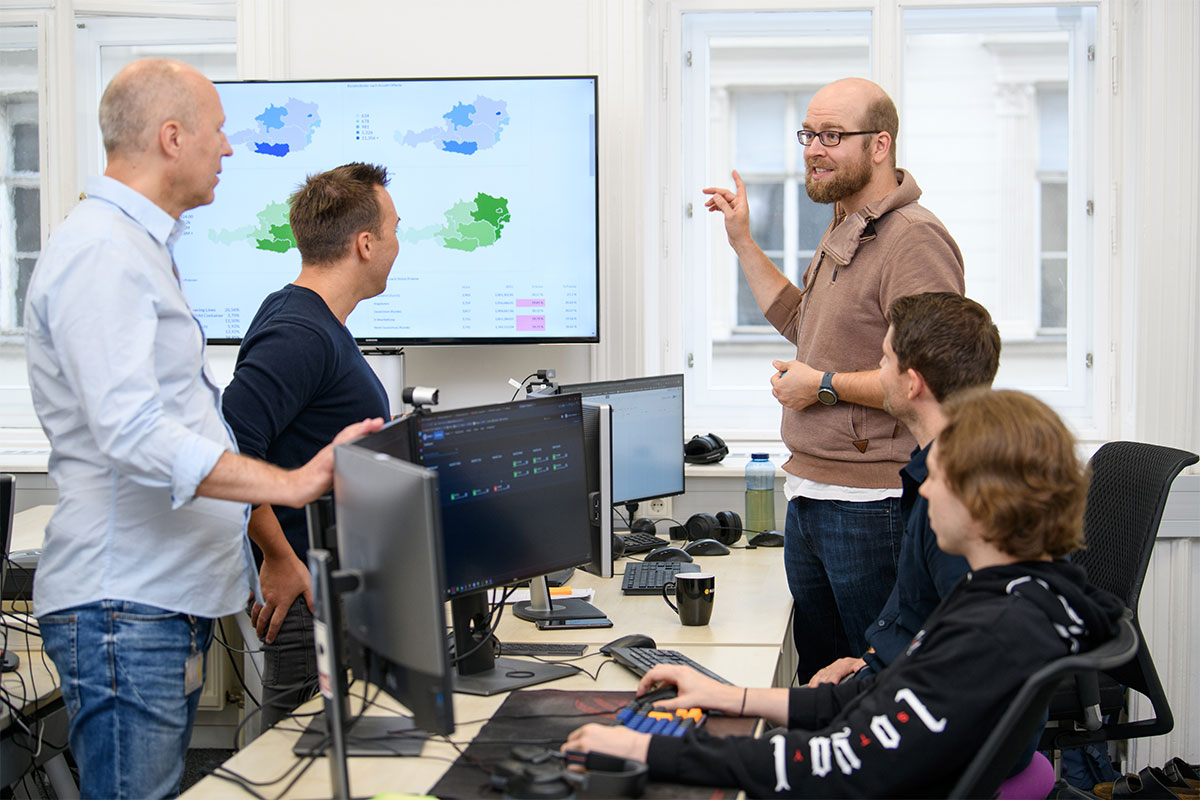 Modern Software Development in the Center of Vienna
The RUBICON office is located in the center of Vienna at Gonzagagasse 16, which is in the first district. It's providing the Custom Solutions team modern offices, best equipment, conference rooms and (very important) free space areas for brainstorming. Additionally the own RUBICON chef serves a breakfast in the morning, so the days start well strengthened in Vienna.

The perfect condition for developing state-of-the-art software in Vienna, Austria.